1
« on: January 11, 2008, 12:52:14 pm »
Peasants borrows from Lords of the Realm II, Age of Empires II, Heroes of Might and Magic and Sword of the Samurai, and is a turn-based management/builder/strategy mod for M&B.
Talking with this guy is where most of it gets done, week by week:
Time (the game's progression) goes by via dialog rather than by map-time (native).
Build your "region" from the ground up as seasons change:
Summer
Autumn
Winter
There are 4 opposing regions who grow as weeks pass (you can choose Earth, Fire, Water, Metal or Wood):
You can invade them...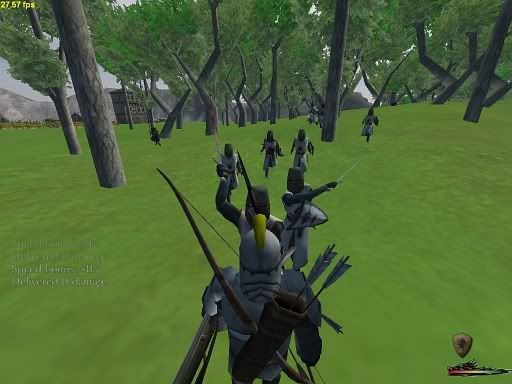 Or be invaded...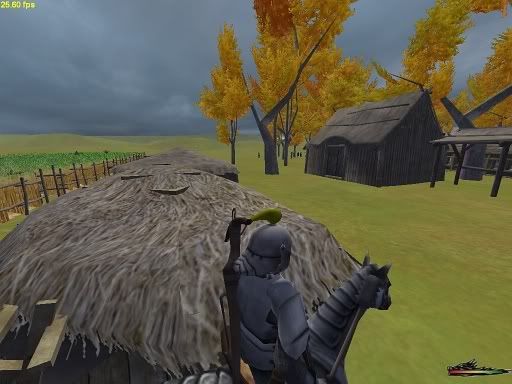 If they have castle walls built, you need to use a battering ram:
there's archers in the battlement, so use it for cover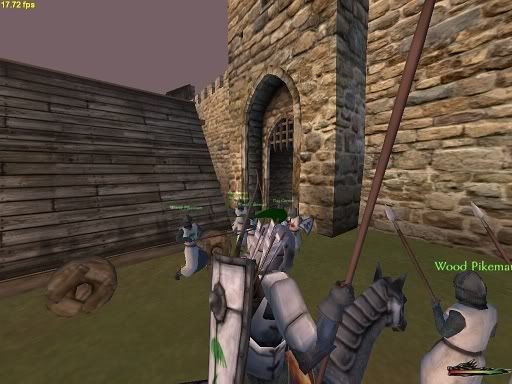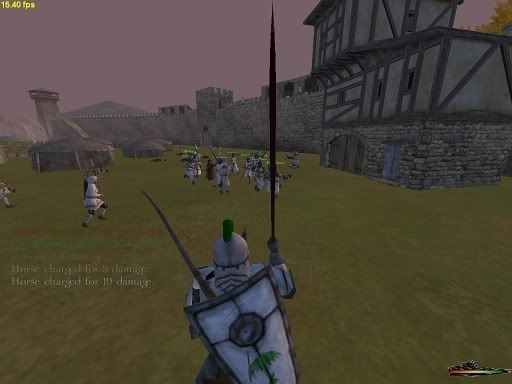 There are numerous new features and numerous features
taken out
of native, so it's quite different.
If you like the games mentioned above, you'll probably enjoy it.
Features I can remember right now:
------------------------------------------------
The goal is to either become allies or conquer the opposing four regions
The scenes are built from the ground up are have much less triangles than native battle scenes (although you can fight bandits on the map and sell them to a younger Ramun at the thieves' guild).
Fixed disappearing chargers, armors
Scenes and map icons change according to what you build and the week (1-48).
-Gather Food, Lumber, Gold, Ore or Stone
-Cultivate Farms, Build Houses, Lumber Mill, Gold Mine, Ore Mine, Stone Quarry, Armory(blacksmith), Training Yard, Stables, Tavern, Windmill, Academy and either a Wooden Palisade or Stone Fortress defense.
-Farms give +50 Food in Summer and +100 in Autumn
-Houses add 5 peasants to your region
-Lumber Mill increases Lumber gathering
-Gold Mine allows...gold mining
-Ore Mine..same
-Stone Quarry..same
-Training Yard trains peasants into militia whom can become troops
-Armory: the blacksmith uses Ore to produce weaponry and armor to equip militia (who join your party as Archers, Crossbowmen, Macemen, Axemen, Pikemen, Swordsmen or Mounted Swordsmen)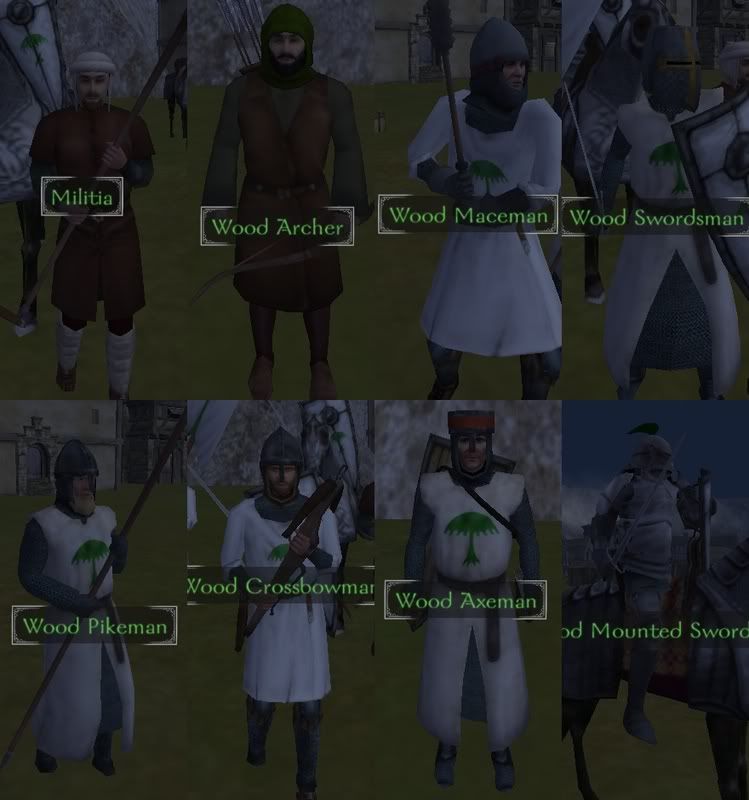 -Tavern raises peasant happiness
-Windmill increases Farm Food acquisition
-Academy allows the construction of a Wooden Palisade or Stone Fortress and siege weapons
-Wooden Palisade or Stone Fortress surround your region for defense.
------------------
-Use Food to feed your peasants and troops
-Use Lumber, Stone to build stuff
-Use Gold to build, become allies with the other governors, buy information at the thieves' guild, buy at the market (you can trade resources there as well) or donate to the peasants to raise their happiness and your charisma (makes large parties possible).
-Use Ore for the blacksmith
----------------------------------
I've used Ron's RCM as a base for most items, but somethings ,like shields for example, are like native.
Future plans:
-----------------
more siege types (catapult, belfry)
addition of miscellaneous places to map
ability to talk to all peasants
more diplomatic talks, sabotage, etc.
more background pictures
P.S.
The base of the mod is laid out now, so if anyone would like to contribute features or even just ideas, that'd be nice.
On the repository:
http://www.mbrepository.com/modules/PDdownloads/singlefile.php?cid=7&lid=643